A fresh breeze, white sand and the vast expansion of beaches surrounded by olive and pine trees. Inspired by the rolling dunes along the Atlantic, our clothes reimagine the Por tuguese way of living, comfortable and truly simple. Portugal is not only where our products are carefully manufactured but is the place that stole our hear t. When we spend our time alongside the Atlantic, it makes us calm down and take a breath. Our products resemble not only the Por tuguese lifestyle – comfor table, minimalist and close to nature. But also the town we named our collection after – Viana.
Our new cozy
hats and scarves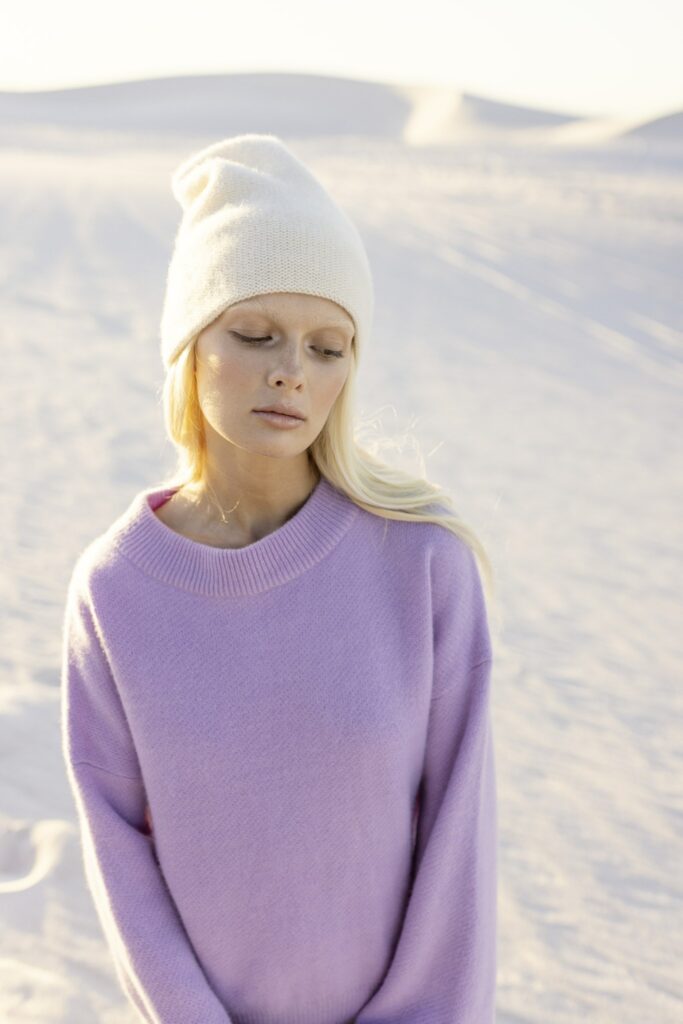 Every WARM ME
is a true piece of
craftsmanship.
All our WARM MEs are handmade in Nepal with the finest Mongolian Cashmere. More importantly, they are created environmentally-friendly and in ethical handmade production processes.
With a mission to act
socially responsible and
create sustainability
Handmade and
pure Mongolian
Cashmere
Every WARM ME is made out of pure Mongolian cashmere and crafted by hand in Nepal.
A true piece of
craftsmanship.
Craftmanship combined with the purest materials and our love for design are the key ingredients for every WARM ME that is produced.